Pleated Stars are a new collection of hand-folded Christmas ornaments designed by Tine Mouritsen who's always been fascinated by origami, the traditional Japanese folding technique. In a partnership with Livingly, the Danish design company who excels in the world of paper art, Tine has designed this collection of folded Christmas ornaments, all hand-folded by Livingly's dedicated team based in Funen, Denmark.  Decorate your tree, your windows or the dining table and be all well prepared for the festive season. The Pleated Stars come in colours red and white.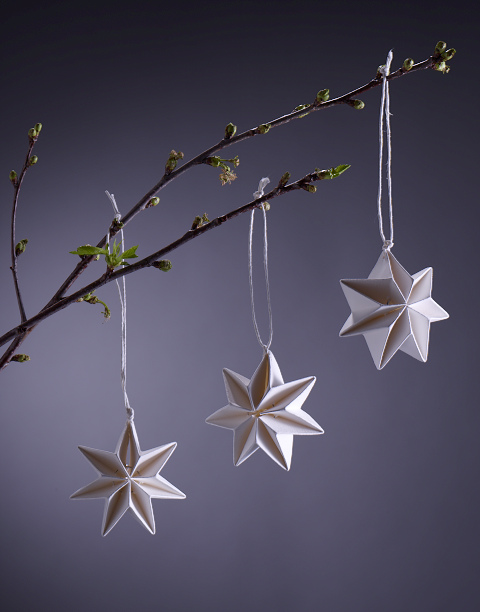 Size
Hanging: 6 cm Mobile: 60 cm Table: 9-15 cm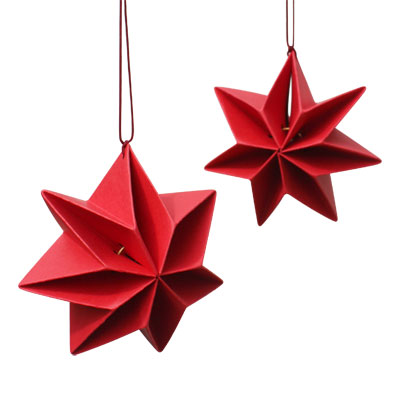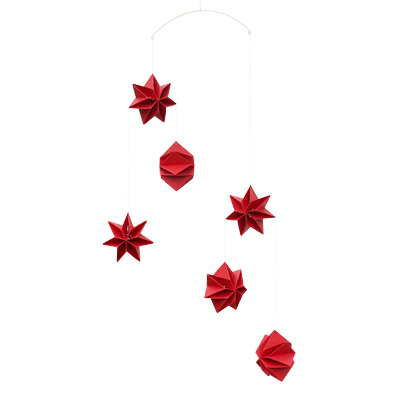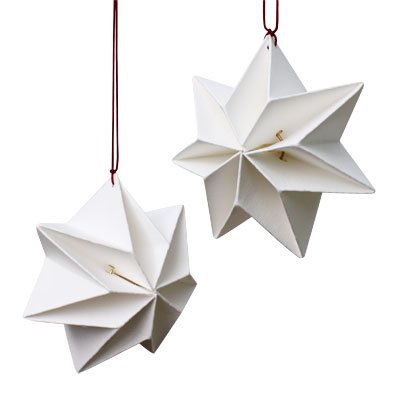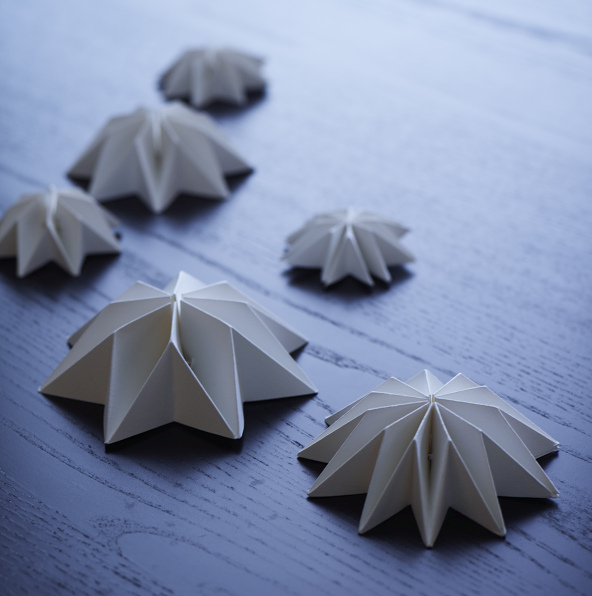 The table version of Pleated Stars. Decorate your christmas table with this beautiful piece.