The transformation of PFA's iconic domicile is being executed with a deep respect for the buildings character and materiality by Årstiderne Architects. The introverted property will be opened up towards the buzzing area at Nordhavnen – Copenhagen's Northern Harbour. Simultaneously, a modern workplace with a huge inner square, green outdoor facilities and new office spaces with informal settings is being created.
Studio Tine Mouritsen has in collaboration with Martela DK created the new interior for the Headquarter. It is an activity based interior for 1250 workers and include meeting center, canteen, cafes and terraces.
Studio Tine Mouritsen has been in charge of overall concept, colors, interior design, wayfinding and art advisory.
The result is a beautiful and welcoming atmosphere that supports the new way of working. 
Client
PFA HQ, Marina Park
Case
Overall concept, colors, interior design, infographics, wayfinding, art advisory, implementation
Image
Martin Sølyst & Martela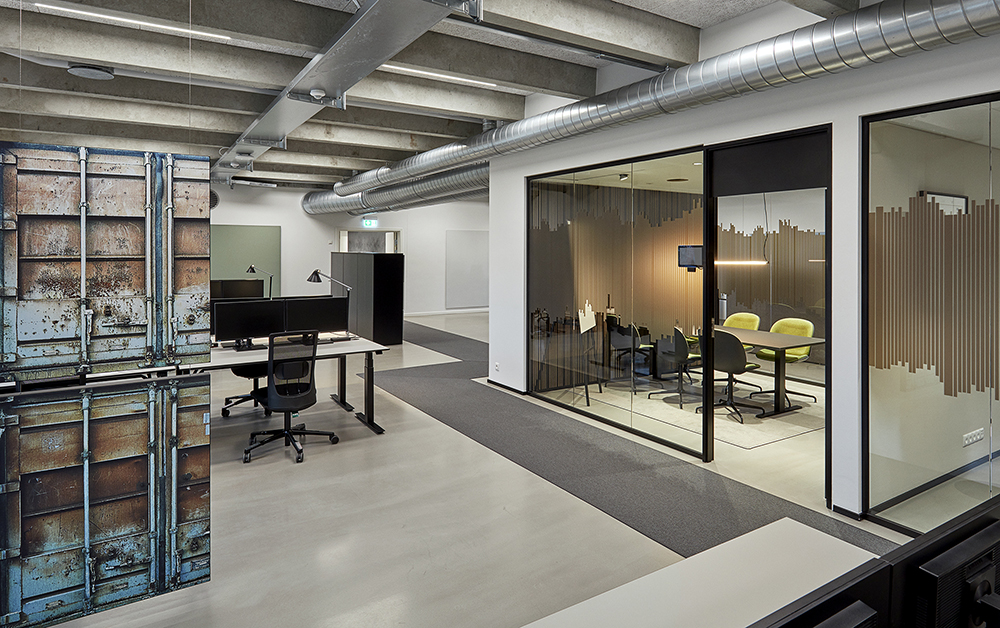 Customized Foil, infographics & wayfinding
Studio Tine Mouritsen has created a custom foil design for PFA's meeting spaces. It has a warm tone and plays well with the rest of the interior concept.