The inspiration for the snowflake design came from Tine's love of Christmas.
The SNOWFLAKE evokes that welcomed cold of the new season, the pure white snow, the family coming together to decorate the home, that crunching sound snow makes under your feet, the Danish 'hygge' and that special silence the snow brings when you just sit and watch snowflakes fall. We wanted to awaken the senses by using design in a subtle but elegant way and we believe that the Snowflake seasonal fold does just that.
Proceeds from the profits will be donated to The Love & Light Project.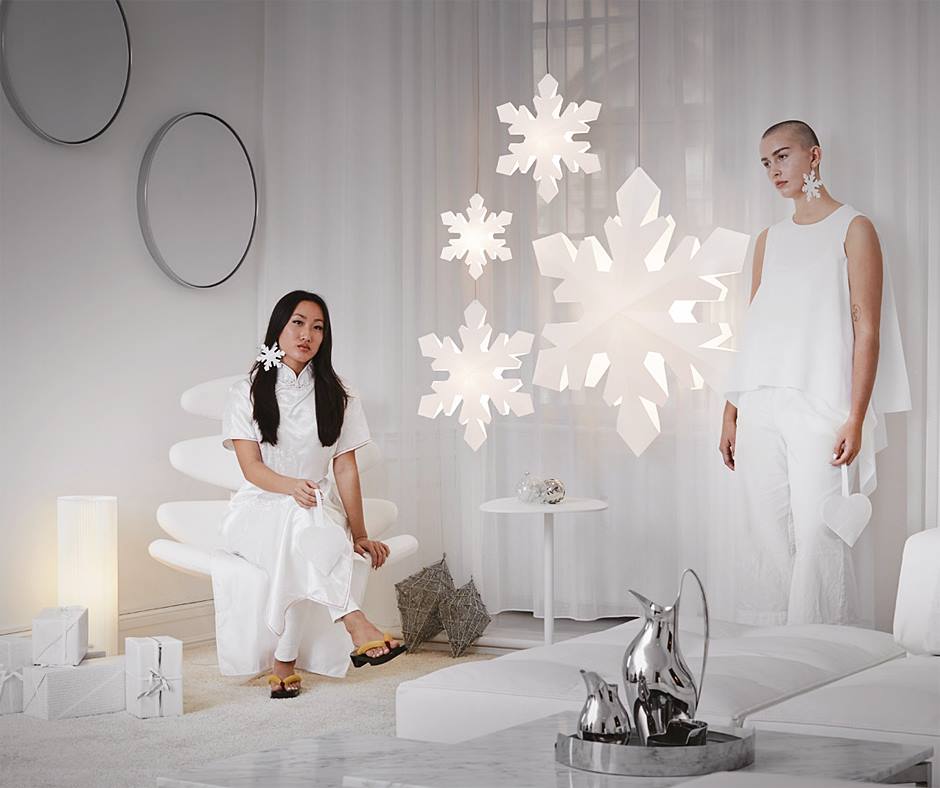 Size
xsmall, small & medium
"let it snow, let it snow, let it snow "