The new showroom has been decorated with a strong focus on the home collection, but in a completely new way. There are four rooms, each with a strong theme and a boldness, where the classics as well as the new items will be displayed in a new way.
Each room has its own expression and colour scheme: The Botanical Garden, the Office, Tranquillity, and the Blue Room. It has been a close collaboration with Niels Jørgensen – everything from selecting furniture to textiles and the colour of the rooms.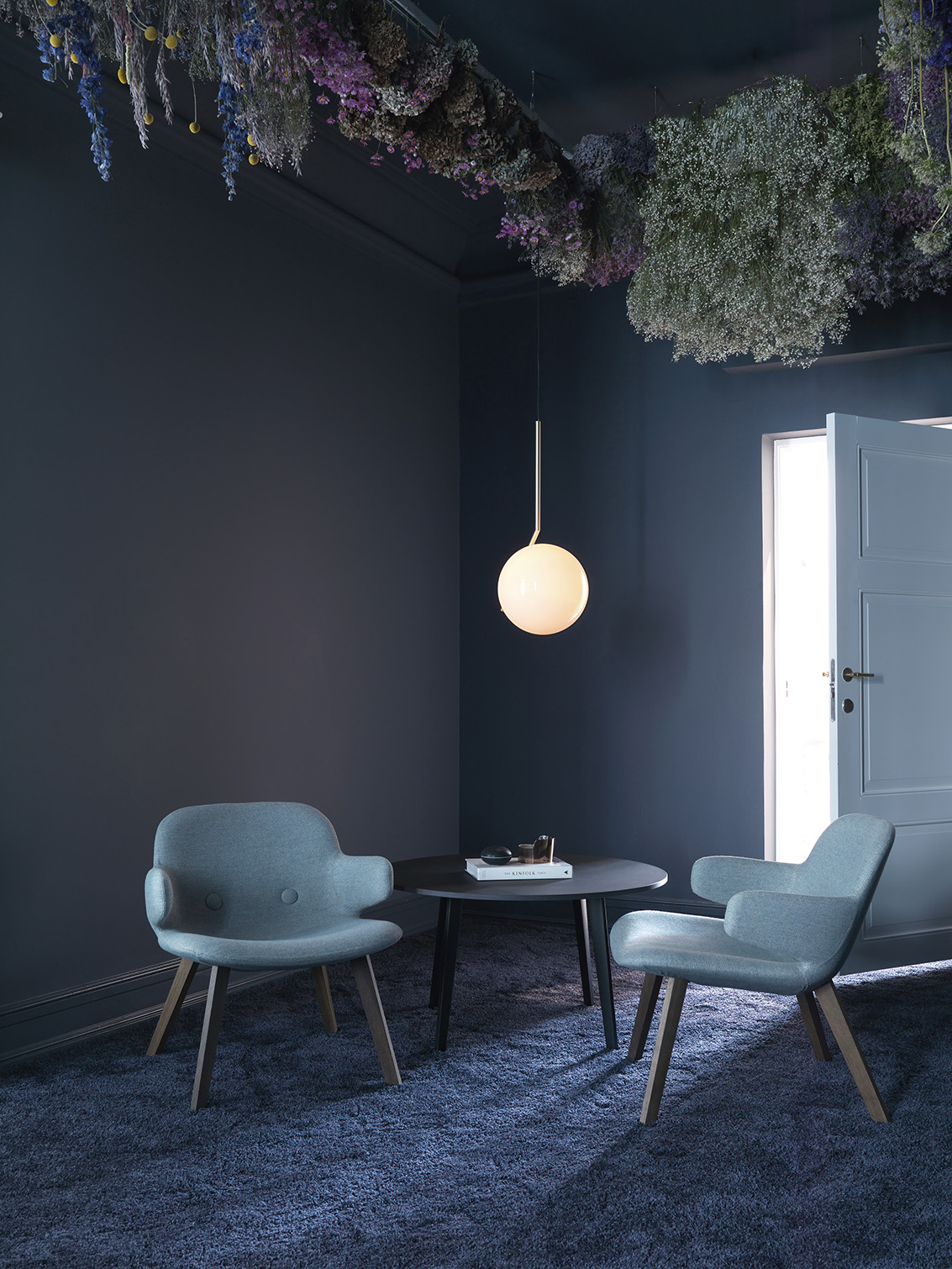 Client
Erik Jørgensen A/S
Case
Showroom Conceptdesign projectmanagement
'We have a good working relationship with Tine and enjoy her modern approach to design, and she never compromise on quality or functionality. It fits completely into our spirit.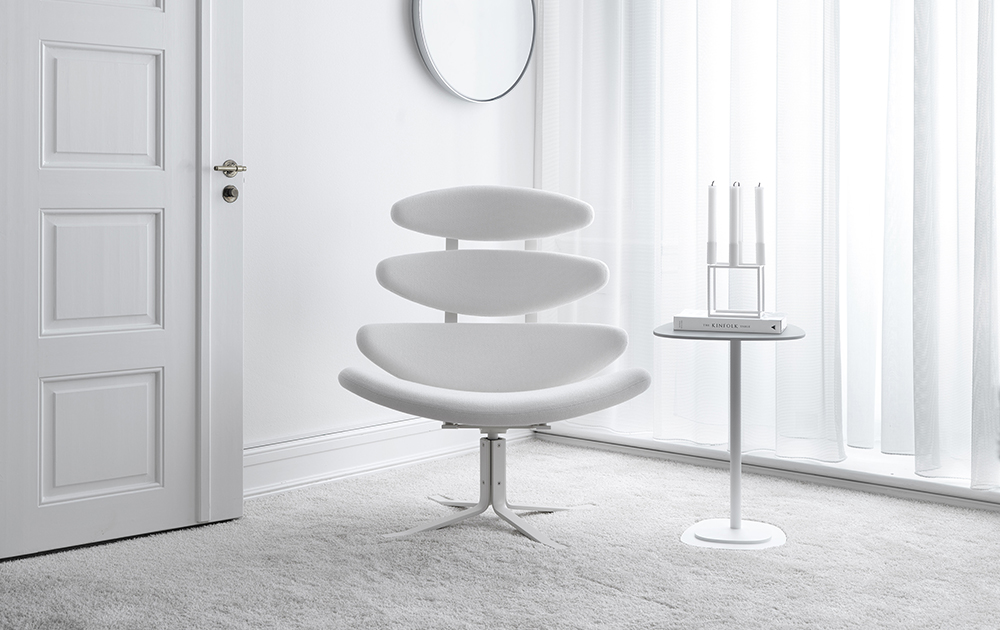 We invited Poppykalas to help us design a dried flower installation.